Matangi / Maya / M.I.A.
Sri Lanka, United Kingdom, United States, 2018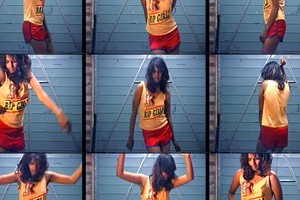 description
Drawn from personal video recordings from the past 22 years, director Steve Loveridge's Sundance award-winning MATANGI / MAYA / M.I.A. is a startlingly personal profile of the critically acclaimed artist, chronicling her remarkable journey from refugee immigrant to pop star. She began as Matangi – daughter of the founder of Sri Lanka's armed Tamil resistance. The world met her as M.I.A. when she emerged on the global stage, having created a mashup identity that pulled from every corner of her journey along the way. MATANGI / MAYA / M.I.A. provides unparalleled, intimate access to the artist in her battles with the music industry and mainstream media, becoming one of the most recognizable, outspoken and provocative voices in music today.
OFFICIAL SELECTION
Sundance Film Festival 2018
Berlinale 2018
True/False 2018
HotDocs 2018
Vancouver International Film Festival 2018
DIRECTOR'S BIO
Stephen Loveridge is a digital artist and filmmaker from London. MATANGI / MAYA / M.I.A. is his first documentary feature film.
Buy Tickets - December 1: 9:45PM